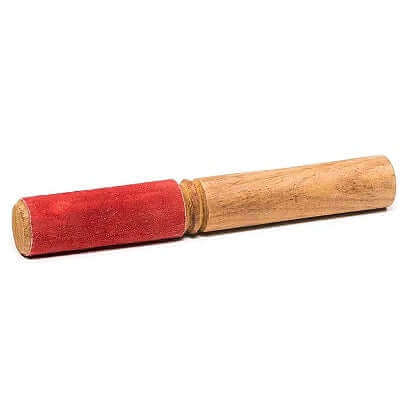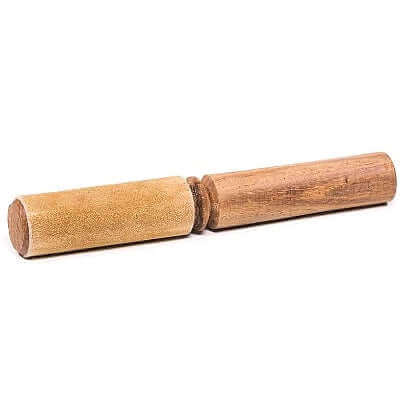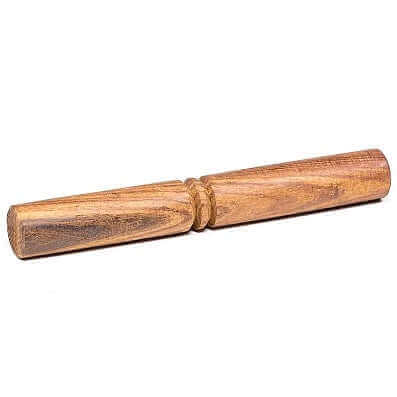 Exquisite friction bobbin collection: Perfection in sound and design
---
Immerse yourself in the world of sound with this handpicked collection of friction bobbins. Each beater has been carefully crafted not only to be aesthetically pleasing but also to get the best sound out of your singing bowl.

Product features:

Diversity in material and color:

Black Suede: A classic friction clapper with black suede that combines elegance and functionality.
Red suede: A vibrant red suede friction beater that will add a touch of color to your sonic rituals.
Camel color suede: A timelessly elegant camel-colored friction bobbin, which is characterized by its subtle color scheme.
Wood: A puristic friction bobbin without leather, which emphasizes the natural beauty of the wood.

Ideal size: With a size of approx. 19 x 3 cm, each clapper fits perfectly in the hand and enables precise handling.
High quality: Each friction beater has been crafted with the utmost care and dedication to ensure the highest quality and longevity.

Whether you prefer a smooth tone or a deep, resonant tone, this collection of friction beaters offers you the perfect choice to optimize your sound experience.