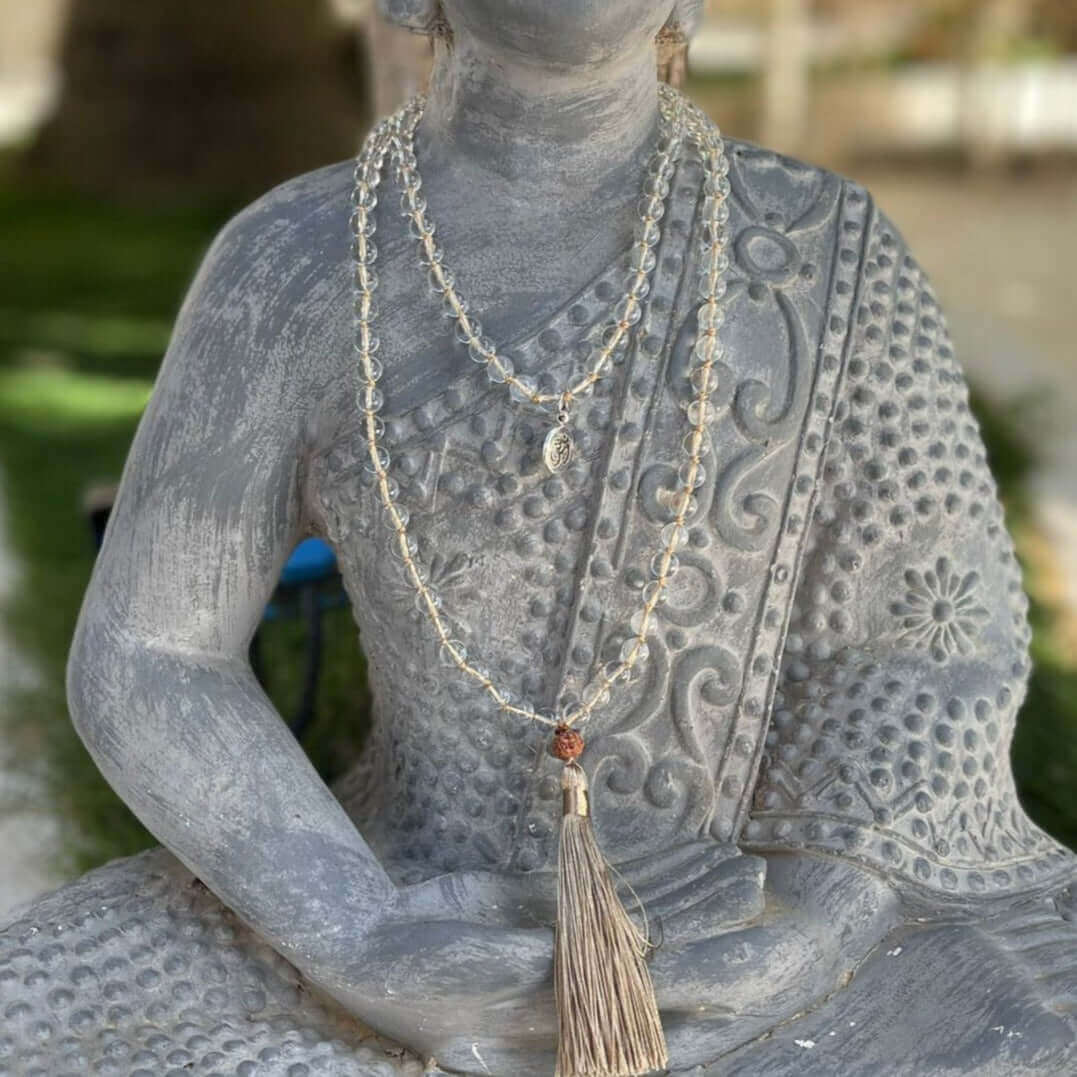 Mala necklace rock crystal with OM sign 108 beads
---
Discover our beautiful mala necklace made of high-quality rock crystal and a beautiful OM symbol - the perfect accessory for those who want to deepen their meditation experience.

Each necklace consists of 108 individually knotted beads threaded onto a sturdy cord to ensure a durable and sturdy construction. The clear rock crystal not only gives the necklace an elegant look but is also known to promote spiritual energy and clarity.

The OM sign on the necklace is a powerful symbol of spiritual connection and represents the oneness of all things. Wear this mala necklace at your next meditation session or throughout the day as a beautiful accessory to remind you of your spiritual journey.