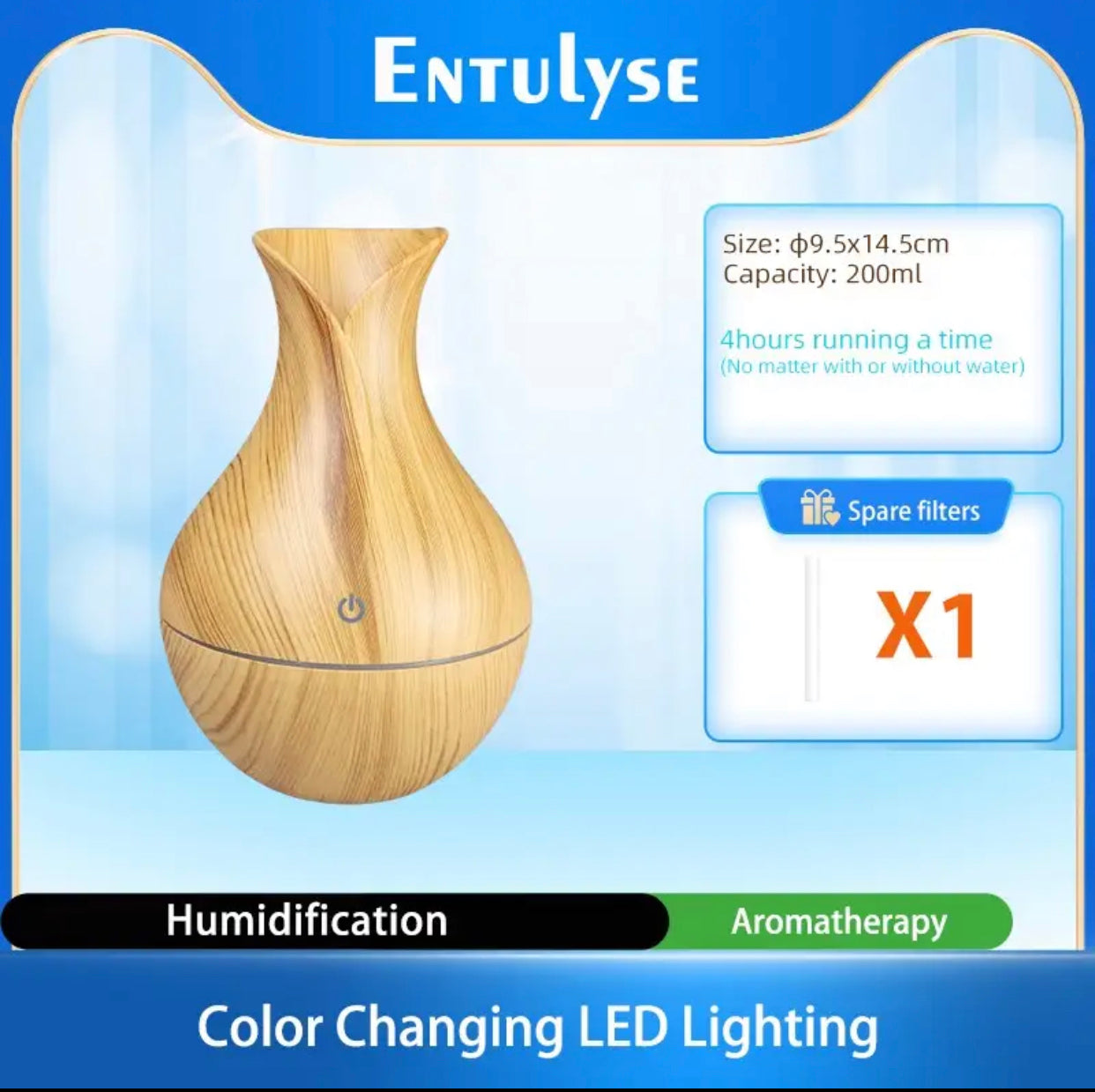 Portable ultrasonic humidifier with aromatherapy diffuser: freshness and well-being on the go
---
This portable ultrasonic humidifier is your perfect travel companion. Whether in the car or at home, it ensures a pleasant indoor climate and a fine scent everywhere. With its compact size and USB port, it is particularly practical and versatile. The LED lighting also creates a relaxed atmosphere. For a more intense scent experience, you can moisten the included cotton filter with a mixture of essential oil and water.

Characteristics:

Type: Portable Ultrasonic Humidifier with Aromatherapy Diffuser
Connection: USB
Lighting: LED
Use: Ideal for car and home
Additional function: Faster fragrance release by moistening the cotton filter

Scope of delivery:

humidifier 
USB-Kabel
Baumwollfilter
operation manual

Enjoy a fresh and soothing indoor climate anytime, anywhere with the portable ultrasonic humidifier.