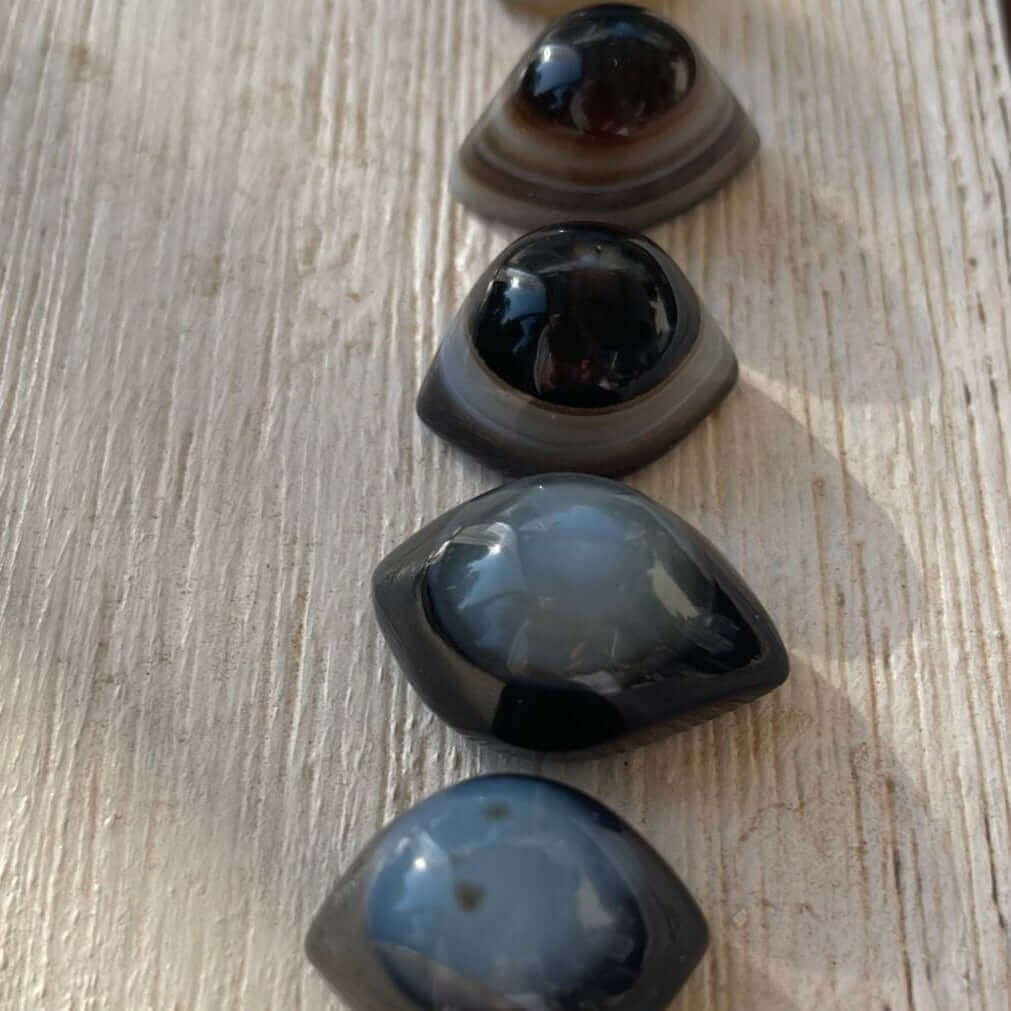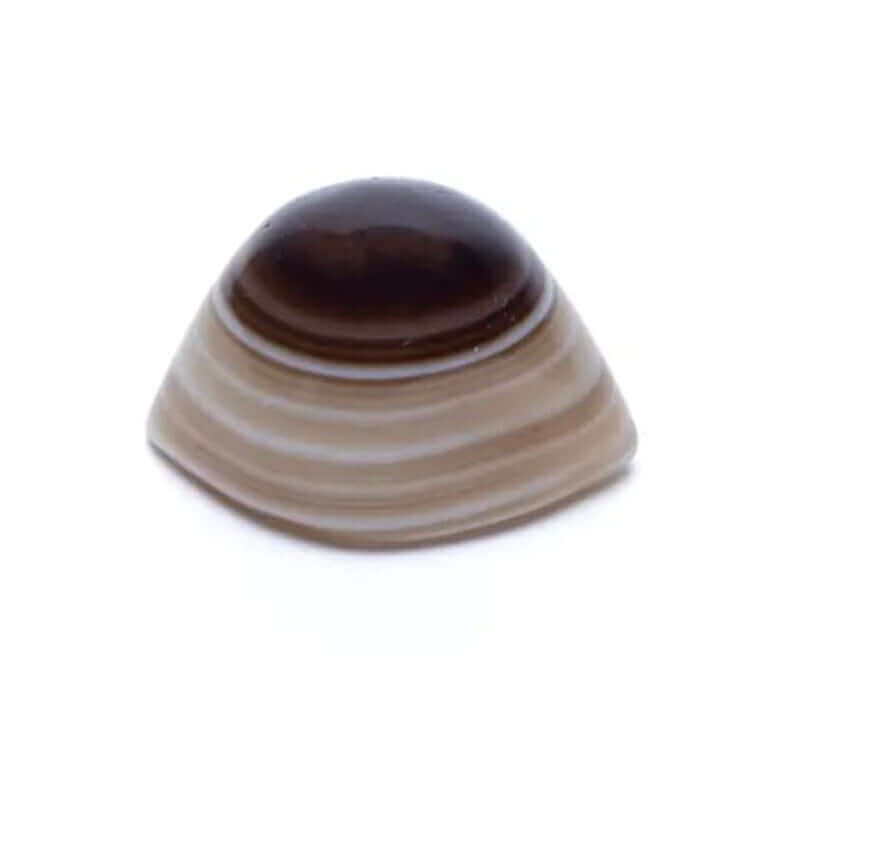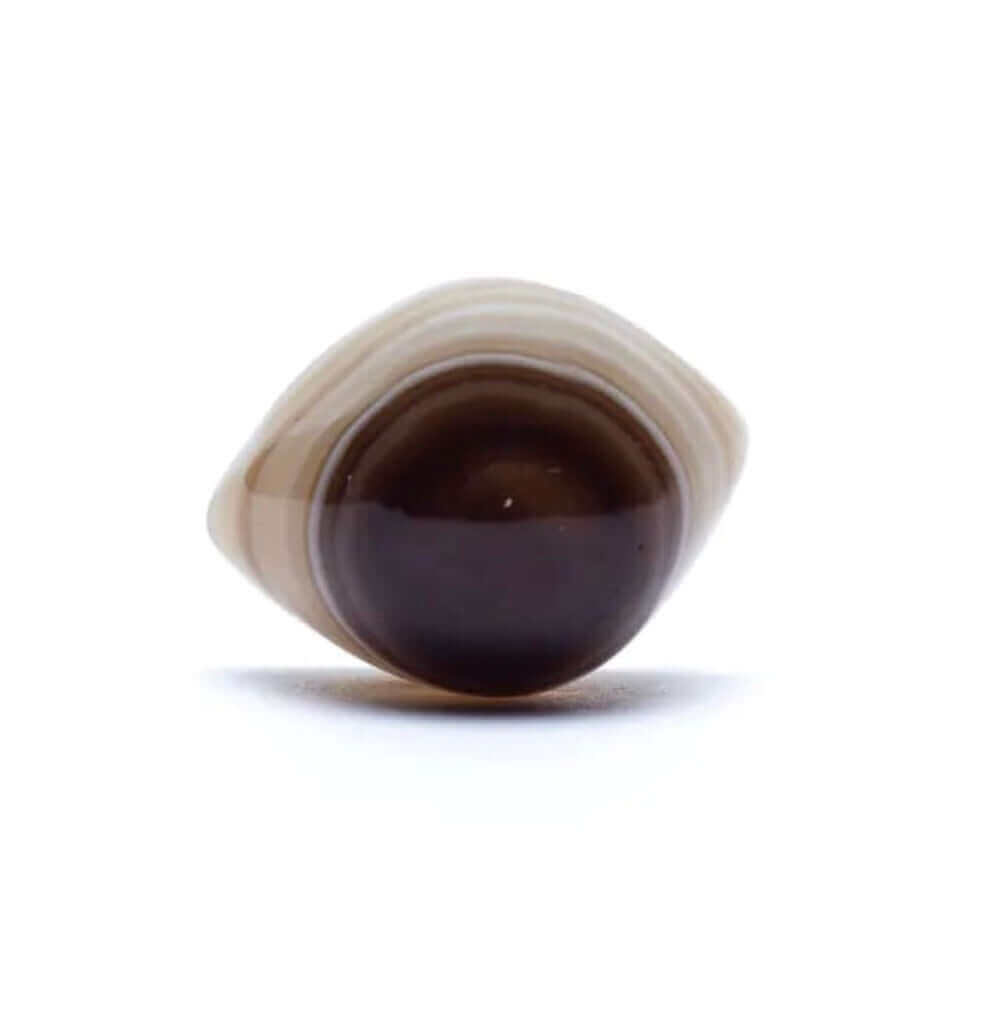 Shiva's Eye: The natural agate protective stone, your personal guard against negativity and door opener to mental clarity
---
Enter the world of mystical energies with our Shiva's Eye, a unique semi-precious stone found on the banks of India's sacred rivers. This particular stone features concentric colors arranged in a circular pattern, creating the illusion of an eye. Shiva's Eye, also known as Sulemani Hakik, belongs to the agate family, a mineral valued for its protective and grounding properties.

This extraordinary stone is traditionally revered as a powerful talisman that protects against all manner of negativity in life. It is believed to ward off negative energy and purify the aura, inducing a sense of serenity and security. In addition, Shiva's eye is considered a valuable tool to open the third eye chakra. This promotes clarity of mind, increases insight and improves intuition, leading to better decision-making and increased self-awareness.

Please note that each piece is a natural product and therefore unique. Therefore, no two stones can be exactly alike and variations in color and size may occur. Each stone weighs approximately 35 grams and is approximately 2 cm in size. He comes straight from India, the land of his mystical origins.

Carry the magic and spiritual energy of India with you with Shiva's Eye, your personal protective stone that will fill your life with positivity and help you reach a higher level of consciousness.