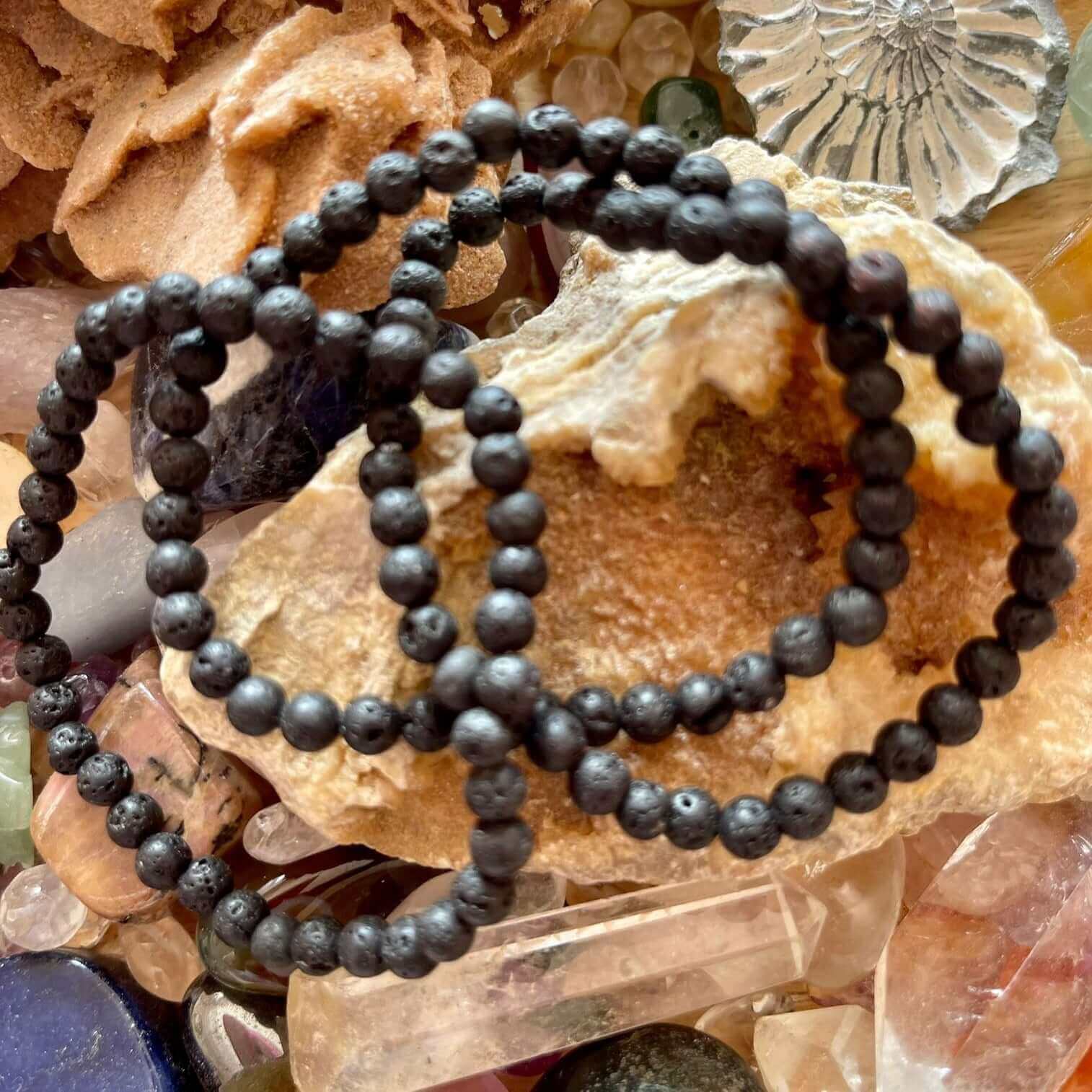 The lava energy bracelet with 6 mm beads - lava entices you to be more energetic and energetic
---
Discover the powerful energy of the Lava Energy Bracelet! This handmade bracelet is made from carefully selected 6mm lava beads and measures 19cm in size.

The lava beads are known for their earthy energy and their ability to give you more drive and energy. They are ideal for a fresh start or when you need a boost of motivation and determination. The lava beads will help you find your inner strength and unleash your creativity.

The lava bracelet is not only a beautiful piece of jewelry, but also a powerful tool to increase your energy and enliven your spirit. Wear it every day and feel how the powerful energy of the lava beads accompanies you throughout the day. You may notice that you feel more energetic, focused, and inspired.

The subtle beads give the bracelet an elegant appeal while at the same time displaying its powerful properties. Combine it with other bracelets or wear it alone to boost your energy.

Order our lava energy bracelet now and experience the transformative power of lava beads. Be inspired by their zest for action and their energy to achieve your goals and develop your creative potential. Feel the positive effects on body and mind and start each day with new energy!