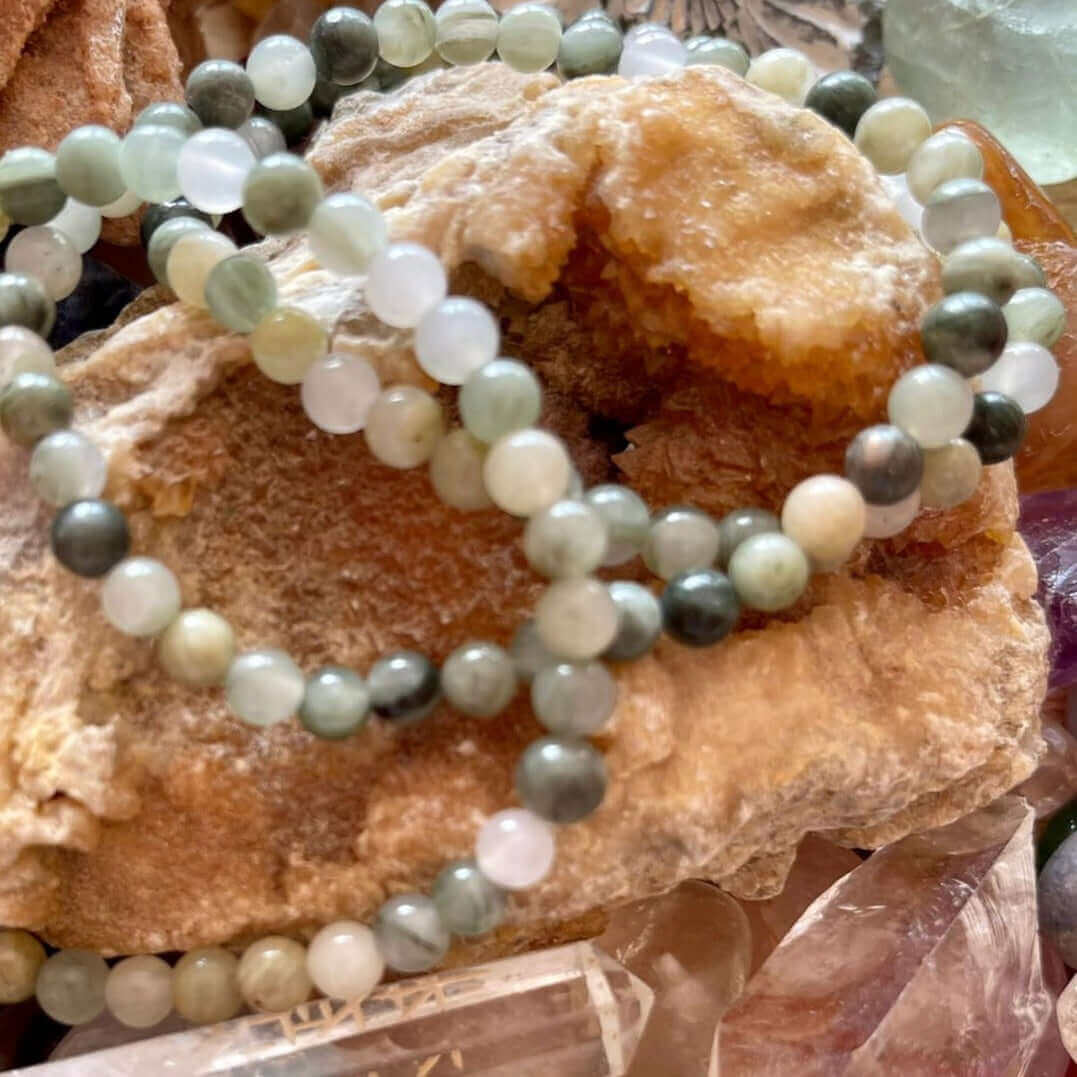 Chakra bracelet with green aventurine and tourmaline
---
Experience the powerful harmony and protection of our handmade Energy Chakra Bracelet! This unique piece of jewelry has been designed with great attention to detail to stabilize your energy and protect your body.

Green Aventurine beads are known for their ability to promote harmony and balance. They help you find inner peace and ward off negative energies. Aventurine strengthens your heart chakra and promotes general well-being.

The tourmaline beads are real energy boosters and protective shields against negative influences. They help to dissolve blockages and strengthen positive energy. The tourmaline supports the alignment and cleansing of your chakras and creates an energetic balance.

Wear this bracelet every day and let yourself be surprised by the positive effects on body and mind. The 4mm - 6mm beads give the bracelet a subtle yet elegant look. With a size of 17 cm, it fits comfortably on your wrist and can be worn alone or in combination with other bracelets.

Immerse yourself in the energetic world of green aventurine and tourmaline. Feel your energy stabilize as negative influences are warded off. Order our energy chakra bracelet now and enjoy the beneficial properties of these powerful gemstones. Bring harmony, protection and balance into your life!