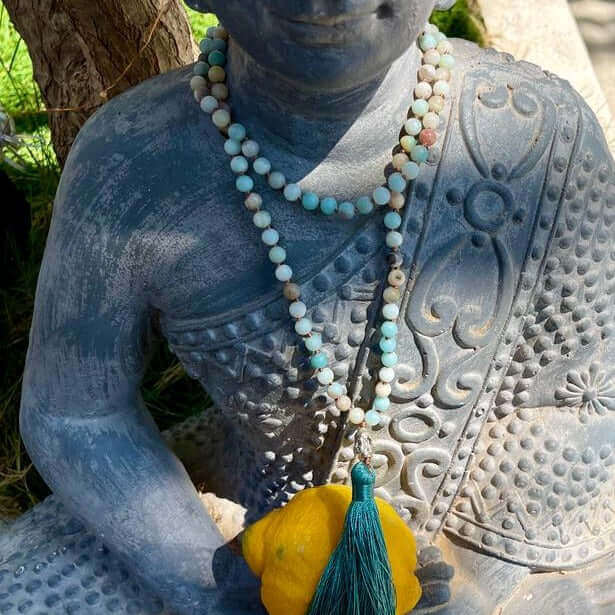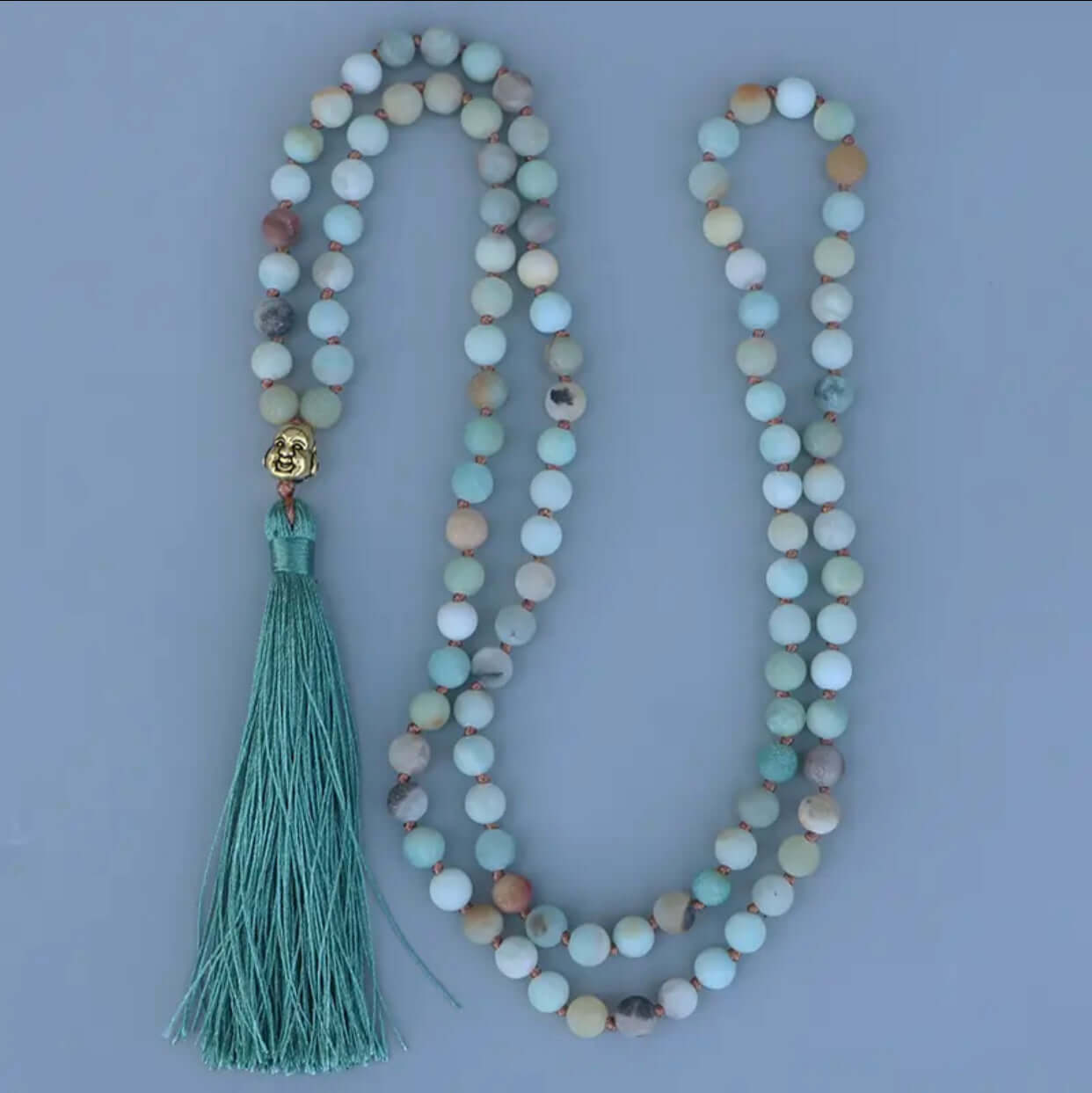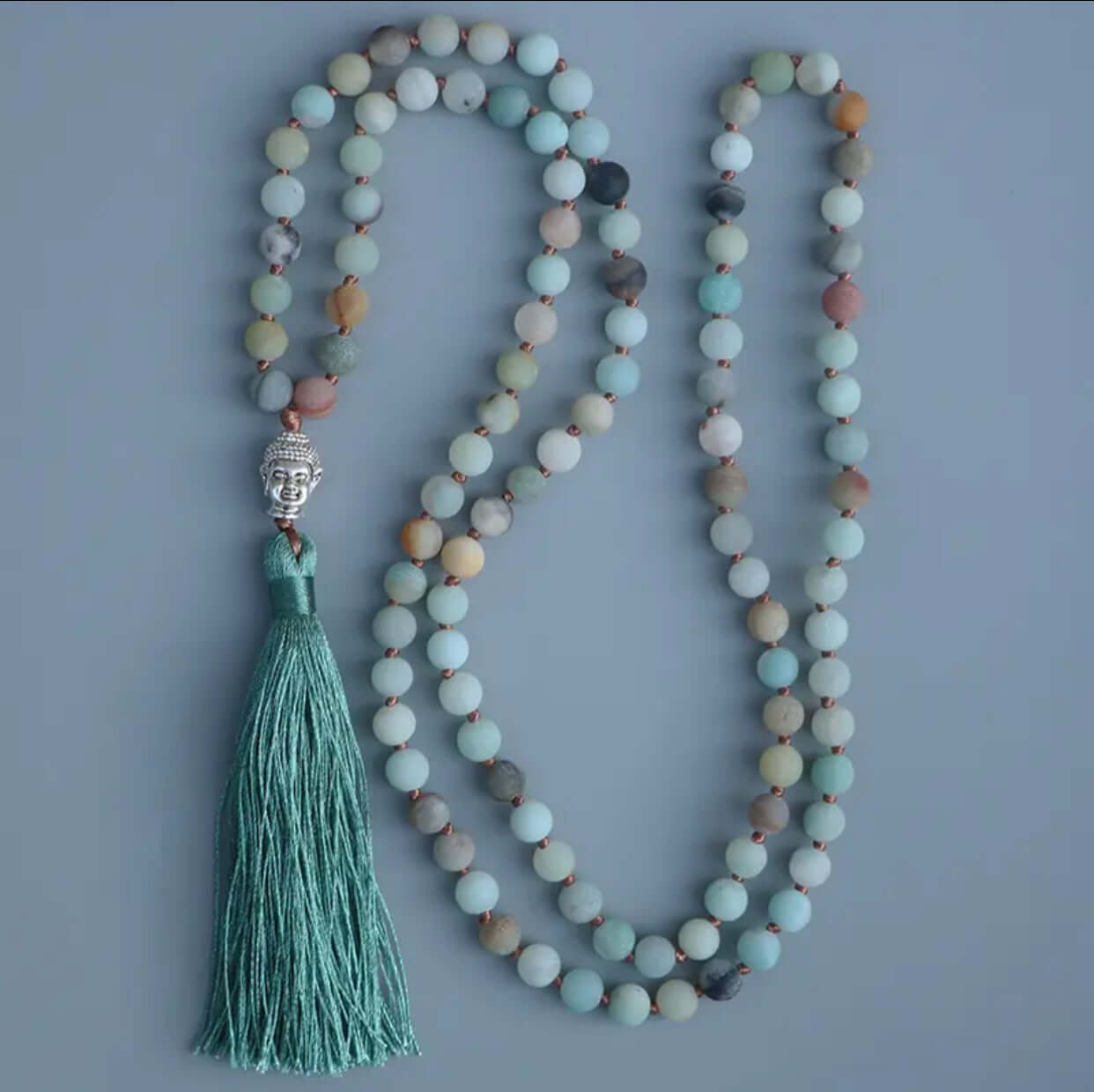 Amazonite & Buddha Mala Necklace: A symbol of calm and balance
---
Immerse yourself in the calming energy of amazonite with this handcrafted mala necklace. Each of the 108 beads has been carefully selected and linked to offer not only an aesthetically pleasing design but also deep spiritual meaning.

Amazon: A stone of hope and harmony, Amazonite is known to promote emotional balance and ward off negative energies.

Buddha head pendant: A powerful symbol of enlightenment, wisdom and inner peace. The Buddha reminds us to maintain mindfulness and serenity in every moment.

This mala necklace is not only a beautiful accessory, but also a powerful meditation tool. It supports you in focusing your thoughts and finding your inner center. A perfect gift for yourself or someone you love.